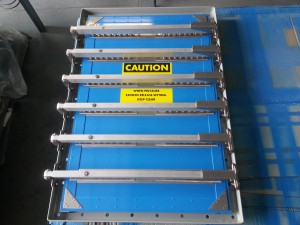 Here at Advanced Engineered Machine Products we are a small family owned and operated business. We have been in business for over 25 years in the market of producing Explosion relief venting.
Which is a safety device to protect equipment or buildings against excessive internal, explosion-incurred pressures, by means of pressure relief. An explosion vent will relieve pressure from the instant its opening (or activation) pressure pstat has been exceeded.
We are based in a small town in Milmay New Jersey. Our company takes great pride in making sure our product will function and keep your equipment safe from any disruption that may occur.